I need your help to bring the project to completion.  Thank you for considering supporting me, you can pick one option below to do so.
The funds donated will finance the marketing plan for the release of "The Beauty of Differences".  As you can see in the budget below, this plan will ensure the album is reviewed in jazz publications, goes on air in jazz radios and receives a consistent presence online.
The Budget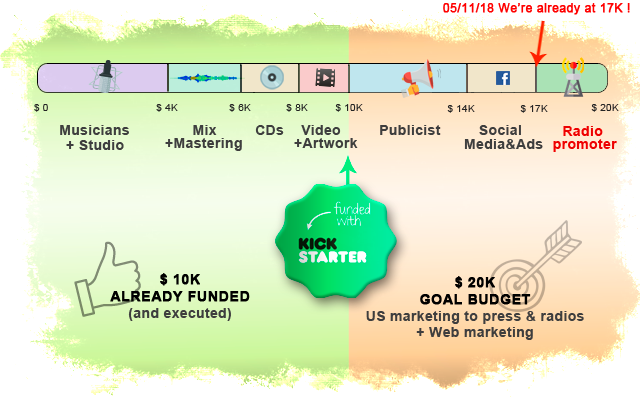 The recording, mixing, mastering, physical release and video capture were funded by the generosity of 111 supporters through a successful Kickstarter campaign that ended on April 14, 2017.