Hopewell Valley Vineyards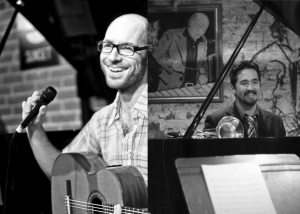 I'm happy to play again in duo with Michael Bond (piano) Thursday, September 22th from 6pm to 9pm at Hopewell valley vineyards.
Michael is an excellent pianist, highly solicited on the NY and Philly jazz scenes. I'm also happy to have him as a collaborator on my first upcoming album.
We'll play some of my newest compositions (that will be recorded soon) and of course some good old jazz standards
Jam open for the 3d set
---
Light fare menu available.
To book : 609-737-4465
46 Yard Road, Pennington NJ 08645